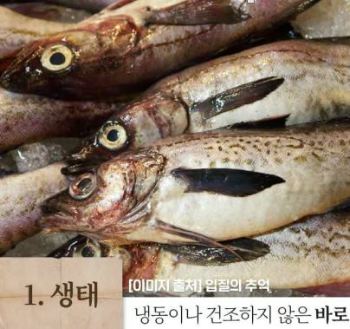 Russian pollock. Photo: Stockfile
Import value of frozen pollack increased by 253%

SOUTH KOREA
Monday, May 16, 2022, 04:00 (GMT + 9)
The total number of frozen pollack imported in April 2022 was 32.3% (140,670 tons out of the 435,571 tons total korean seafood imports), higher than the ratio of 14.68% (51,814 tons out of 352,994 tons) in 2021.

In April, frozen pollack imports were 57,518 tons, up 241% from 16,875 tons a year ago, and cumulative imports were 140,670 tons, up 171% from 51,814 tons a year ago, with an average of 27,186 tons from 2017 to 2022.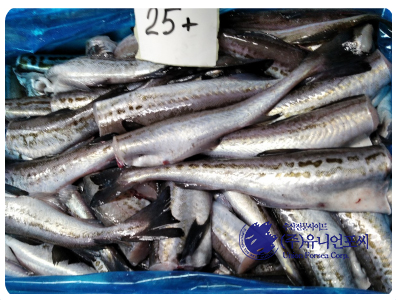 Photo: Union Forsea Corp.
 
Until April the two major exporters of frozen pollack were Russia and the United States. It was imported in the order of 139,401 tons from Russia and only 1,269 tons from the United States, with the highest unit price of USD 1.59/kg for the U.S. product and the lowest unit price of USD 1.11/kg for the Russian origin.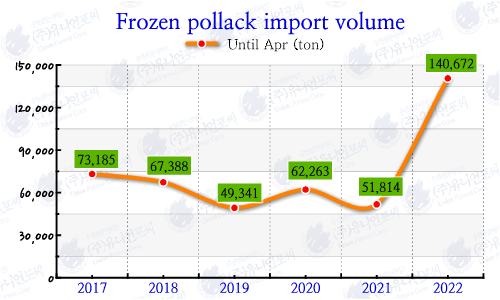 Photo: Union Forsea Corp.

In April, frozen pollack imports amounted to USD $62.13 million, an increase of 253% from USD $17.62 million a year earlier, and the average import price was 1.08/kg, up 3.4% from 1.04/kg a year earlier.

The cumulative import amount was USD 156.72 million, up 179% from USD 56.26 million a year ago, and the import unit price was USD 1.11/kg, up 2.6% from USD 1.09/kg a year ago.

Source: Union Forsea Corp

[email protected]
www.seafood.media