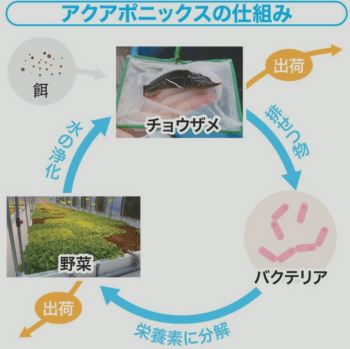 Image: Plant Form
Circular aquaculture with hydroponics and fish farming spreads 'Aquaponics' Organic farming with manure nutrition

JAPAN
Friday, December 02, 2022, 07:10 (GMT + 9)
There is growing interest in aquaponics, a recycling-based farming method that simultaneously performs hydroponics and aquaculture. It is also an organic farming system that generates a large amount of profit per facility area and uses fish excrement as nutrients for plants and circulates the water used.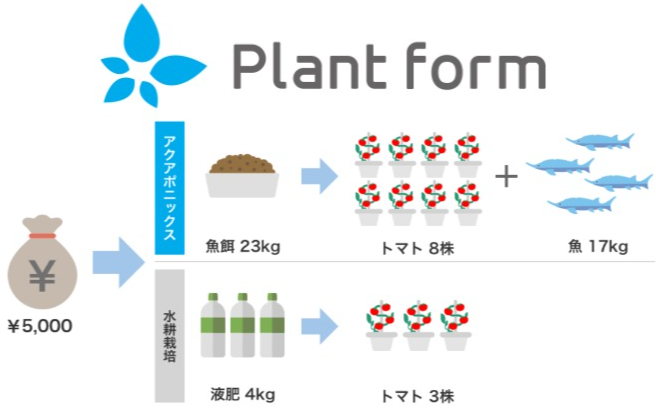 Hydroponics is usually cultivated using chemical fertilizer called "liquid fertilizer". Therefore, assuming that the food that grows the fish is fertilizer, you can purchase about 23 kg of food.
When tomatoes are grown with this fertilizer, hydroponics yields only 3 tomato plants, while aquaponics yields 8 plants, 2.6 times more, and 17 kg of fish.
Aquaponics is a coined word from aquaculture (aquaculture) and hydroponics (hydroponics). Born in the United States in the 1980s, it is said to have spread around the world. Freshwater fish are raised with feed, and vegetables and flowers are cultivated hydroponically using wastewater containing nutrients that bacteria decomposes.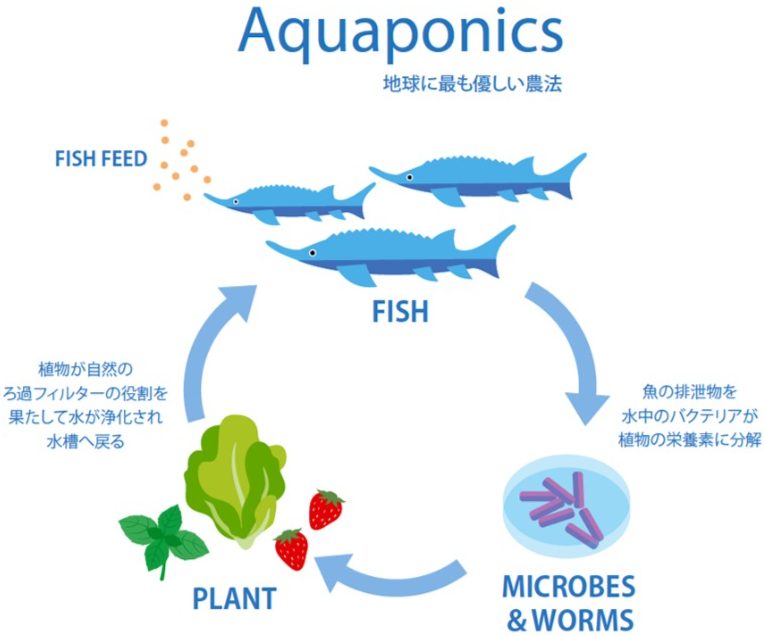 The water purified by hydroponics is returned to the fish tank, so it is recycled instead of being thrown away. No pesticides or chemical fertilizers are used. It is said that hydroponics requires half the cultivation period compared to soil cultivation. The agricultural venture
"Plant Form"
in Nagaoka City, Niigata Prefecture, which was founded in 2018, developed the system.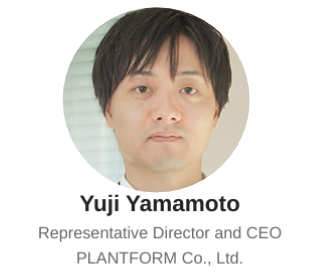 The company farms sturgeon for its caviar, and hydroponically cultivates lettuce, herbs, and edible flowers.
Vegetables are sold as organic vegetables at major supermarkets in the city. We also sell the system itself. It launched a joint venture with major water treatment companies such as Metawater, and in October, started operating one of the largest aquaponics facilities in Japan in Ofunato City, Iwate Prefecture. Futaba, a dashi manufacturer in Sanjo City, Niigata Prefecture, introduced a plant form system in September.
The plan is to offer sturgeon dishes and vegetables at the café next door. We focused on aquaponics when developing vegetable soup packs for vegans. Yuji Yamamoto, CEO of PLANTFORM, expressed his desire to popularize aquaponics, saying, "We would like to cooperate in achieving the national organic farming target through system design and sales of organic plant factories."
Source: Japan Agricultural News