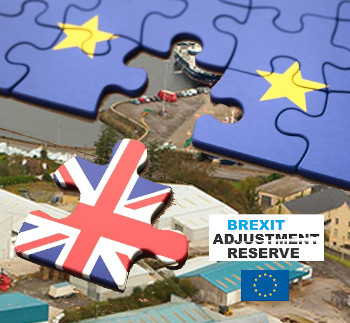 Image: Wardfish / Ephthnktank / FIS
Donegal Fish to transform fish processing with help from Brexit Processing Capital Support Scheme

REPUBLIC OF IRELAND
Monday, May 29, 2023, 05:00 (GMT + 9)
Donegal Fish will transform the processing of pelagic fish and create 30 new jobs at its new €8.9 million (USD 9.54 M) Killybegs facility which has received funding from the Brexit Adjustment Reserve.
The family business is one of 44 projects to share in a €26.8 million (USD 28.73 M) investment from the Seafood Processing Capital Support Scheme administered through BIM. The scheme, which will deliver up to €45 million (USD 48..24 M) in funding to the seafood processing sector, is funded by the European Union under the Brexit Adjustment Reserve.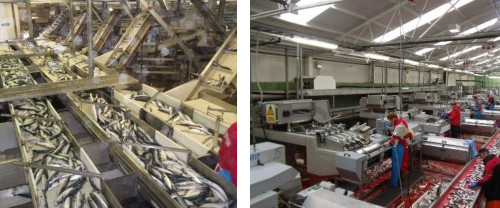 Source: Wardfish
Donegal Fish will use automation and technology, along with a newly skilled workforce, to process and add value to raw materials on-site at a state-of-the-art facility, which will open this October. This marks a huge shift for the Irish pelagic sector which has previously largely exported whole fish in bulk for reprocessing in countries such as China and Vietnam.
"This facility will transform how the Ward Fish Group and Donegal Fish Ltd processes pelagic seafood products," said Kenny Ward, Operations Manager, Donegal Fish. "It will move the company from a seasonal operation to a year-round production operation, and it will allow us to add value to top quality pelagic fish landed in Killybegs.
"This project will mean that reprocessing of pelagic fish, which traditionally takes place in China and Vietnam in quite a manual fashion, can be brought home. Production can take place here in Killybegs, via a highly skilled local workforce, in conjunction with new technology and automation on a more sustainable basis.

"We're also pleased to be offering stable, year-round employment in a peripheral coastal community with some 30 new roles to be created."

Source: Wardfish
Fish including mackerel and horse mackerel will be defrosted, filleted, pin-boned, portioned, dipped or salt brined, individually frozen and packaged for the consumer retail market for export abroad. The business plans to deliver six new product offerings to Japanese retail and foodservice customers.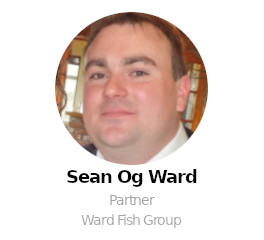 "At a time when the wholesale market for pelagic fish products is becoming increasingly competitive, we believe that this facility, combined with a new skilled workforce, and advanced machinery will allow us to turn out exceptional high value products on a year-round basis," said Kenny.
The project has a strong environmental focus with solar panels and new energy efficient equipment using heat recovery equipment to transfer and re-use heat generated throughout the processing line.
"The Seafood Processing Capital Support Scheme and support from BIM was a very influential factor in the decision to proceed with this project which had been on the drawing board for some time," said Kenny. "Especially at a time when costs are rising across the board, the support through this scheme was vital to ensure this project was completed."
The company was established by Sean Ward Senior in the 90s and has grown successfully since then, and has now passed to his family, Sean Og Ward, Liam Ward and Elaine Ward.
"Our family are proud to continue the business and are hopeful that this investment will help the business flourish into the future," said Sean Og Ward.
Source: BIM
[email protected]
www.seafood.media