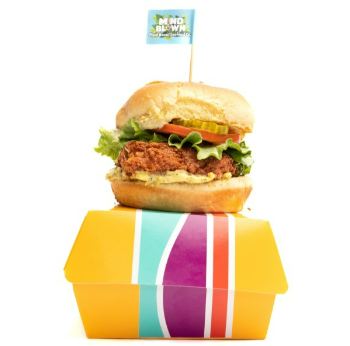 Photo: The Plant Based Seafood Co
Mind Blown Plant-Based Seafood Co. and PLNT Burger Partner to Launch 'New Bay'

UNITED STATES
Tuesday, May 30, 2023, 07:00 (GMT + 9)
Mind Blown by The Plant Based Seafood Co. ("Mind Blown"), the nation's leading plant-based seafood brand and PLNT Burger, Celebrity Chef Spike Mendelsohn's plant-based, fast casual burger chain, are thrilled to announce their partnership with the launch of a limited-time-offer (LTO) of the "New Bay Crab Cake Sandwich" this Summer.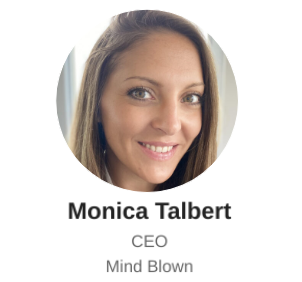 The LTO will be available exclusively at PLNT Burger's 7 DMV (DC, Maryland and Virginia) locations from June 1st until Labor Day weekend 2023. Mind Blown's Maryland-Style Plant Based Crab Cake is Packed with 11g of protein and offers the taste and texture of the real thing, all while staying true to Mind Blown's commitment to offering our oceans some well deserved relief.
"We are thrilled to partner with PLNT Burger to bring our Mind Blown Crab Cake to life in the irresistible New Bay Crab Cake Sandwich!," said Mind Blown's CEO, Monica Talbert. "I can't think of a better partner to launch this LTO with and the timing couldn't be more perfect ahead of World Ocean Month!"
Mind Blown Crab Cake Seafood - Courtesy from Mind Blown The Plant Seafood
As part of Mind Blown's mission to protect the oceans, 1% of profits go to support the restoring of coral reefs worldwide through their partnership with the Coral Restoration Foundation. By indulging in the New Bay Crab Cake sandwich, customers can enjoy a delicious meal while also making a positive impact on the environment.
Chef Spike Mendelsohn is not only an investment partner of Mind Blown by The Plant Based Seafood Co., but also serves as Co-Founder and Culinary Director of PLNT Burger. His involvement in both companies highlights his commitment to creating innovative and sustainable plant-based food options. The New Bay Crab Cake sandwich is the perfect way to showcase the shared values of these innovative companies, and their dedication to quality, taste, and sustainability.
Double Sandwichs - Courtesy from PLNT Burger
"I've been excited about partnering with Mind Blown since I first tasted their shrimp a few years ago," said Celebrity Chef Spike Mendelsohn. "As a chef, I expect plant-based seafood to taste just as good as traditional, premium quality seafood products before we can showcase them in our restaurants. Given their history in the Chesapeake Bay seafood business, the Mind Blown team clearly shared my vision and has produced some incredibly tasty products! This crab cake is the perfect product for our guests at PLNT Burger. We toss it in classic Old Bay and serve it with crisp, green leaf lettuce to satisfy that summertime craving we all have for fried seafood, but doing it in a way that is healthier for us, and better for our oceans. What better way than a tasty sandwich to celebrate World Ocean Month!"
Source: NOSH
[email protected]
www.seafood.media