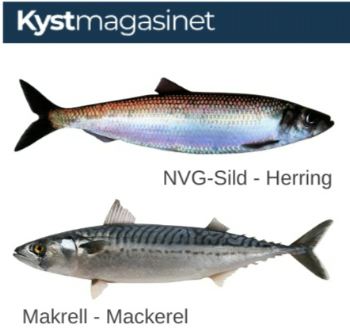 'The reason for the ban on sorting pelagic catches is, in practice, mistrust of the fishermen'
Human food for millions is turned into fishmeal

NORWAY
Wednesday, May 31, 2023, 07:00 (GMT + 9)
The following is an excerpt from an article published by Kystmagasinet:
In several fisheries, it is not legal to sort out edible fish from the catches. Therefore, cod, haddock, pollock, mackerel and many other catches that could have become human food end up as fishmeal and oil. In other fisheries, it is often more profitable to deliver what could have been consumer fish to fishmeal and oil production.
The reason for the ban on sorting is mistrust of the fishermen. They fear that, for example, small mackerel will be dumped.
Had a sorting order been introduced, much valuable catch would have ended up on the dinner table instead of animal and fish feed. It would cause a lot of protests from fishermen who do not have the equipment on board to carry out sorting.
It is prohibited to deliver cod, haddock and saithe for grinding. But there is also a ban on using sorting grids or other devices that can separate out fish for consumption in the fishing for sole, pollock and mackerel in the Norwegian economic zone. With the help of sorting grates, a great deal of by-catch can be effectively separated.
To prevent fish normally used for consumption ending up as fishmeal, it is prohibited to deliver cod, haddock and saithe for grinding. At the same time, up to ten percent by-catch is allowed in fishing for sandeel. Instead of sorting out by-catch that can be converted for consumption, the by-catch ends up as fishmeal. The value of haddock and cod in this is confiscated.
Distrust turns consumer fish into industrial fish
The reason for the ban on sorting pelagic catches is, in practice, mistrust of the fishermen. If the catches are sorted, one fears that, for example, small mackerel will be sorted out and dumped. Large mackerel is considerably better paid than small mackerel. The same rule leads to consumer fish becoming industrial fish. In some years, the dumping of thousands of tonnes of small mackerel in British waters north of Scotland has been revealed.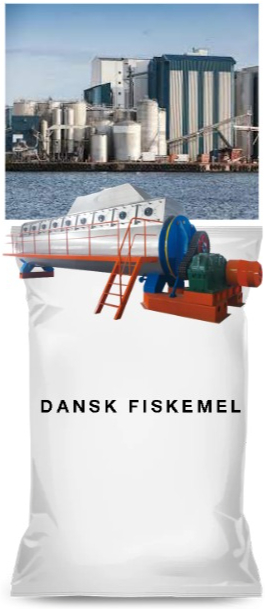 A few cases of large quantities of dead pelagic fish have also been discovered in Norwegian waters, without it being established that illegal sorting has taken place. Most likely, the finds in Norwegian waters have been the result of necessary seine catches that have been released deliberately or by accident.
Vessels engaged in bottom trawling for industrial fish also often deliver catches that contain bycatch of what could have been separated as consumer fish to fishmeal factories. The reason is primarily that the prices are low, and it can be time-consuming to try to separate bycatch, which often consists of many species. There are also fish that are destroyed when long trawl hauls are made.
Less herring for fishmeal this year
This year, as of 22 May, 3,384 tonnes of herring have been delivered for the production of fishmeal and oil. Last year, Norwegian fishing vessels delivered over 63,000 tonnes of North Sea herring and over 76,000 NVG herring as industrial raw material. A total of 139,000 tonnes of herring were turned into fishmeal.
Last year there was only a 40 øre difference per kilogram of herring delivered for grinding or for consumption. There was no incentive to deliver for consumption. With high diesel prices, it became more profitable to take large catches for fishmeal, instead of several smaller catches to obtain good consumption quality. In addition, Brexit has led to changes in where North Sea herring can be fished. Large catches then ensured that the quotas were fished. Some boats feared that they would not manage to take the quotas if they did not only take large catches of North Sea herring.
Best paid as an industrial raw material
So far this year, Nordsjøsild has been better paid as a raw material for fishmeal. Until 21 May, 2,400 tonnes of North Sea herring were delivered for meal and oil. This is paid at NOK 5.70 per kilo. At the same time, 1,808 tonnes have been delivered for consumption. This herring is paid for at NOK 4.79, 90 øre below the price for herring for fishmeal and oil. This will most likely change in the future when the fat percentage increases in North Sea herring.
For NVG herring, the situation is different. 175,400 tonnes have been delivered for consumption. This is paid NOK 7.90 per kilo. Only 586 tonnes of NVG herring have gone into meal and oil. This herring has been paid 6.47 per kilo. In other words, it has been considerably better paid for herring for consumption.[continues...]
Author: Terje Engo/Kystmagasinet (translated from original in norwegian)
[email protected]
www.seafood.media