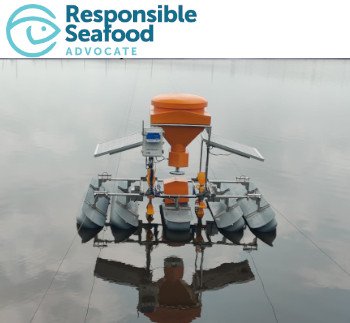 Image: Responsible Seafood Advocate / FIS
IoT tools for shrimp farming in India earn AquaExchange a spot as a Responsible Seafood Innovation Award finalist

INDIA
Tuesday, September 26, 2023, 07:00 (GMT + 9)
The following is an excerpt from an article published by Responsible Seafood Advocate:

IoT technology fixes for shrimp farming in India include an aeration monitor and a highly precise moving feeder

As the CEO of AquaExchange Agritech Pvt Ltd. in Andhra Pradesh, India, Pavan Kosaraju's background spans engineering, finance and aquaculture. After attending the Indian Institute of Technology and becoming an engineer, he completed his MBA in financial risk management at the European School of Management Technology in Berlin.
Growing up in Andhra Pradesh, a predominant region for shrimp farming in India, Kosaraju is no stranger to the challenges that shrimp farmers face. Returning to India after his time in Germany, he reconnected with shrimp farming when he settled in his hometown of Vishakhapatnam. Visiting shrimp farms and processing plants, he soon noticed a lack of financial support in the sector.
"India has a good, robust banking system but shrimp farms weren't taking advantage of it and that piqued my interest," Kosaraju told the Advocate. "With my background in finance, I quit my job and went on a journey to better understand the data ecosystem surrounding India's shrimp farms. I spent a few months across the value chain and discovered that financial institutions were staying away because of a lack of transparency or data visibility. If you want to ensure financial help, you have to start at the beginning with the primary actors – in other words, the farmers. That is how AquaExchange was born."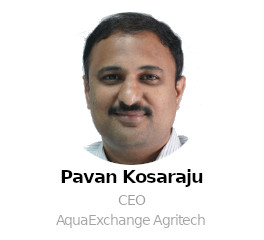 Wanting to help shrimp farmers in India improve their productivity and profits, Kosaraju pioneered a portfolio of patented flagship Internet of Things (IoT) products including PowerMon, a device for live aeration monitoring and effective Power Factor (PF) management using IoT, and AquaBot, an auto-cruise, highly precise moving feeder. Both innovations have been selected as one of six finalists for the Global Seafood Alliance's Responsible Seafood Innovation Award, in the aquaculture category. The winner will be determined by an audience poll at the Responsible Seafood Summit in Saint John, New Brunswick, Canada, next month.
"Shrimp farmers, particularly in India, cultivate semi-intensively," said Kosaraju. "They farm around 100,000 to 200,000 shrimp per acre but the water cannot sustain that many shrimp, so farmers have to infuse additional oxygen. However, this can be unpredictable due to unreliable power, unscheduled power cuts, infrastructure failures along a power line or breakdowns of local transformers or aerators."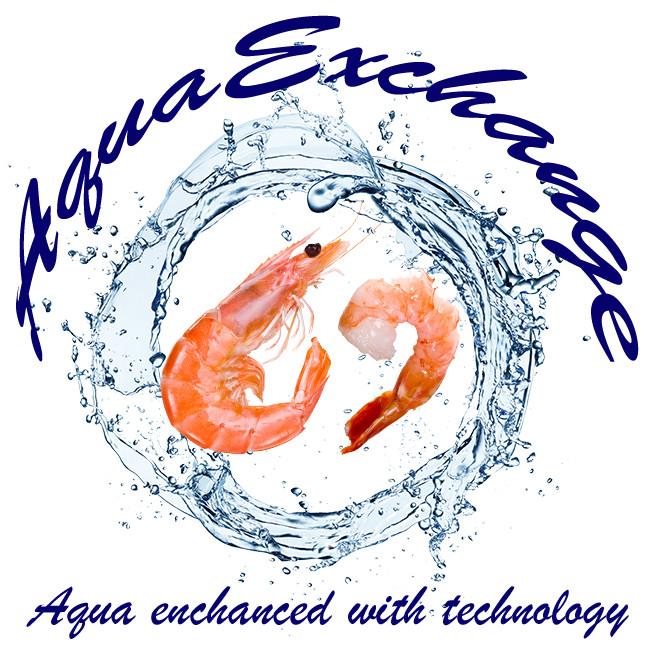 "Farmers also feed their shrimp by hand from a small boat, but this is not always reliable either and feeding patterns can be uneven so some shrimp are overfed and others underfed," Kosaraju continued. "Hand feeding cannot be measured or tracked, while excessive or uneaten feed results in poor water quality parameters. Aeration and feed problems ultimately result in [dissolved oxygen] issues, water contamination and stress leading to disease and uneven growth." [Continues...]
Author: Bonnie Waycott | Responsible Seafood Advocate | Read the full article by clicking the link here.
[email protected]
www.seafood.media