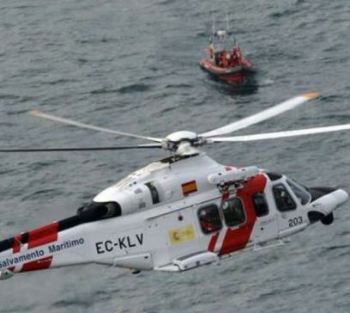 Photo: stockfile/Maritime Rescue
A Galician fishing boat sinks off the avilesina coast

SPAIN
Monday, January 10, 2022, 04:00 (GMT + 9)
The ship, based in Celeiro (Lugo), collided with the rocks

Cabo Peñas, Asturias - Maritime Rescue has had to intervene at dawn to rescue the eight crew members of a fishing boat that has sunk off the Asturian coast. The ship 'Sererín', based in the port of Celeiro (Lugo), was left without a government, for reasons that have yet to be clarified, and the strong waves dragged it against the rocks until it was sunk.

The eight crew members of the fishing boat were able to jump into the life rafts before the ship sank and have been able to return to their homes.


The Asturian coast is this Friday on orange alert for waves up to five meters high. The warning remains until Saturday with an even greater swell, according to the prediction of the State Meteorological Agency.

At 12:02 a.m. the alert was activated, via VHF, communicating the 'Serenín' crew that the sea was pushing them towards the stones and they could not avoid it. In addition to the pilot's boat, fishing boats that were in the area came to their aid. The Gijón Maritime Rescue Center, which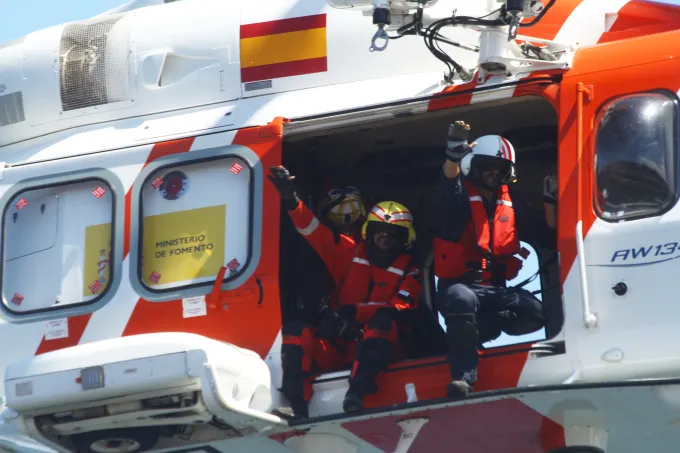 coordinated the operation, also mobilized the Helimer 206 helicopter. Minutes later, the sailors were picked up healthy by the pilot's boat, which at 1.05 am reported to Maritime Rescue that it was sailing with them towards the port avilesino. The shipwreck occurred shortly before the entrance to those docks, in a curve located west of the Xagó beach, they specify from Salvamento Marítimo.

It is not the first time that a Galician fishing boat has sunk off Cabo Peñas. The most serious accident occurred on March 10, 2012 when the trawler 'Santa Ana' sank. The ship hit a rock near La Erbosa island and sank within minutes. Only one of the ship's nine sailors could be rescued dead; two were found dead and six others were not located. The 'Santa Ana' shipwreck was the greatest fishing tragedy to occur on the Asturian coast in the last 60 years.
[email protected]
www.seafood.media