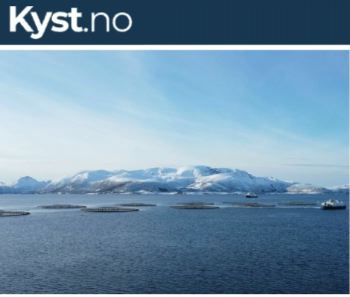 Image: Kyst.no
Three players enter into raw material collaboration

NORWAY
Tuesday, May 30, 2023, 07:00 (GMT + 9)
From residual raw material from wild fish to salmon fillets - Holmøy Maritime, Eidfjord Sjøfarm and BioMar have entered into a circular raw material collaboration on short-haul feed production.
Holmøy Maritime, with headquarters at Sortland in Vesterålen, produces approx. 22,000 tonnes of salmon a year through Eidfjord Sjøfarm. In the Holmøy group, approx. 25,000 tonnes of wild fish on the four vessels owned by the shipping company Prestfjord. In collaboration with BioMar, residual raw material from fishing activities will become part of the fish feed used for salmon in Eidfjord Sjøfarm.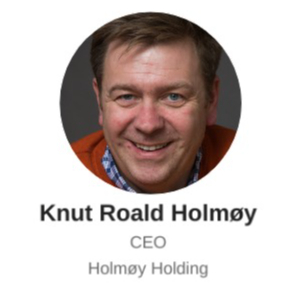 "This is a fantastic project, and a result of our focus on sustainability", says the CEO of the Holmøy group. He also points out that this is a circular economy in the true sense of the word. Parts of the fish that were not used before are now an important part of ensuring healthy and sustainable feed raw materials.
A bottleneck in the coming years is having enough healthy and sustainable feed ingredients. BioMar is the first global supplier of seafood feed to commit to ambitious targets for greenhouse gas emissions, with the 1.5 °C target as a means. To achieve such a reduction, the company has developed a long-term master plan focusing on operations and wider partnerships in the aquaculture industry – which will create innovative solutions that make sustainability economically profitable.
Reports indicate that as much as 130,000 tonnes of residual raw material is not utilized from the ocean-going fishing fleet. There is therefore great potential in utilizing the parts from whitefish that are not for human consumption, as a feed ingredient for salmon.
Photo courtesy from Holmøy Maritime
To realize this, the shipping company Prestfjord has invested in an oil and flour factory on board two of its fishing vessels, which enables them to preserve the residual raw material in such a way that it becomes a suitable raw material for feed. The residual raw material is unloaded, in the same way as the fish that has been processed on board, at Holmøy's main base in Vesterålen.
The island district of Vesterålen is teeming with expertise and business within the marine sector, and is therefore a natural region to strengthen the investment in circular value creation within the local business community. In light of this, the Vesteråls companies Holmøy Maritime, Eidsfjord Sjøfarm and BioMar have entered into a collaboration to ensure optimal utilization of residual raw material.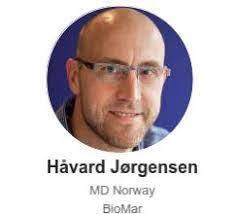 "This confirms a will and ambition to contribute to the green shift among North Norwegian cornerstone companies. Such cooperation ensures local ownership and value creation, as well as a circular utilization of short-traveled raw materials that ultimately become healthy and good food on the dinner table. The collaboration is an important step in the right direction to ensure sustainable production of Norway's most important livestock", says Håvard Jørgensen, CEO of BioMar Norway.
Source: Kyst.no (translated from original in norwegian)
[email protected]
www.seafood.media