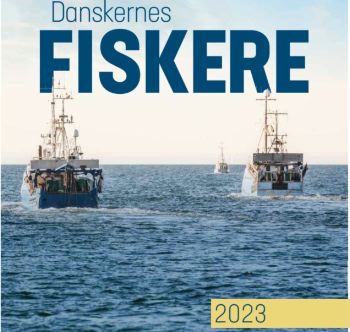 Image: fiskeriforening.dk
Denmark's Fishing Association: 'We want to be part of the green transition'

DENMARK
Tuesday, May 30, 2023, 07:00 (GMT + 9)
The Danish Fishermen's Association presents the plan Danskernes Fiskere 2023, which, among other things, focuses on the current negotiations on Denmark's marine plan and continued sustainable development of the industry.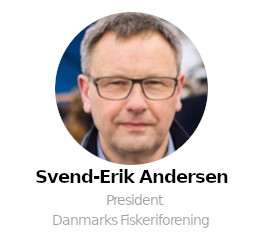 After some hard years for Danish fishing, the Danish Fisheries Association is holding a general meeting.
And although there is no shortage of challenges, the chairman of Denmark's Fisheries Association believes that it is time for the fishery to focus on the fishery's development opportunities.
"It is time for us to look ahead in Danish fishing. We will be part of the green transition, and we will make some recommendations on how fishing can contribute to solving the challenges we face in Denmark. It is about ensuring sustainable food production and a healthy marine environment. It is about strengthening public health. And it is about securing jobs in all parts of Denmark", says Svend-Erik Andersen.
Coexistence in a healthy marine environment
Against this background, Denmark's Fishermen's Association is today presenting the draft Danskernes Fiskere 2023, which addresses the most important development opportunities and barriers in fishing. And here the industry focuses particularly on the ongoing work with Denmark's marine plan, as both large areas must be designated for offshore wind and large areas for nature protection.
Figures from DTU Aqua show that Danish fishermen today only affect a third of the Danish seabed. And today the Danish fishermen catch 90% of their catch in 19% of the Danish sea area. There are therefore some fishing grounds that are of vital importance to the fishing industry. Those areas must be kept free from both offshore wind turbines and nature protection, according to the Danish Fisheries Association.
"In Danish fishing, we support the designation of protected natural areas, as long as we are involved in the designation and the best fishing grounds are kept free. We also support the development of offshore wind turbines, but here it is also important that the offshore wind farms are not located on vital fishing grounds, and that the fishing industry is involved in the location early in the process, so that coexistence is ensured", says chairman of the Danish Fisheries Association, Svend-Erik Andersen .
Healthy and climate-friendly foods
In Danish fishing, on the other hand, everything will be put into achieving the goal of a 70% CO2 reduction in 2030, where emissions from the industry have already been reduced by 62% since 1990, according to Statistics Denmark. The objective is that production must be CO2-neutral by 2050 at the latest.
"We will deliver healthy and climate-friendly food. This presupposes political will to invest in the green transformation of fishing and that we gain access to alternative fuels as soon as possible. We are very happy to participate in that development. But it requires politicians to think twice before introducing the CO2 tax in fishing. Because the tax risks ending the fishery before we have time to adjust. And it is unfortunate when fishing contributes to important jobs in coastal communities, and when experts agree that it is beneficial for both the climate and public health to eat more fish", says Svend-Erik Andersen.
Source: Danskernes Fiskere 2023 can be read in its entirety at this link (only available in Danish)
[email protected]
www.seafood.media