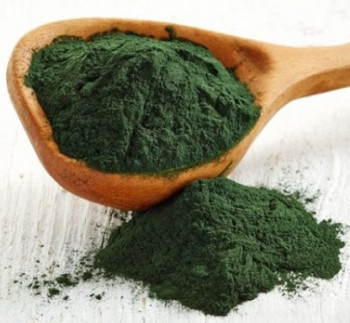 Image: Sol Natural / FIS
Spirulina: The super food

INDIA
Wednesday, May 31, 2023, 07:00 (GMT + 9)
Spirulina is a cyanobacteria (blue-green algae) substrate that humans as well as animals can consume it. Arthrospira platensis, Arthrospira fusiformis, and Arthrospira maxima are the three species.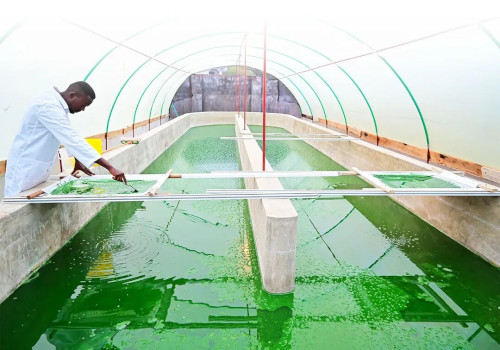 Source: Freedom App Blog
Arthrospira is grown all over globally and is used as an additional source of nutrition or entire food. It is also utilized in the aquaculture, aquarium, and poultry sectors as a feed supplement. Spirulina is multicellular, filamentous, and prokaryotic blue - green algae (BGA).
It can additionally be referred to as a cyanobacterium. It belongs to the division classified as blue-green algae. Despite having an elevated level of vital nutrients such as vitamins, minerals, proteins, and lipid-laden acids—particularly the essential omega-3 as well as and omega-6 fatty acids—the proportion of overall cholesterol and saturated fat encountered within these algae is significantly lesser when compared to other sources of nourishment.
This is true even though the percentage of total fat present in these algae is substantially smaller. Furthermore, spirulina contains a high concentration of bioactive substances, such as phenols, phycocyanin pigment, and polysaccharides, all of which contribute to a variety of biological activities, including antioxidant and anti-inflammatory activity.
As a result, spirulina has found its way into a wide range of medical foods, functional foods, and nutritional supplements.As a result, this article aims to put light on spirulina, its nutritional value as a result of its chemical composition, and its applications to some food product formulations, such as dairy products, snacks, and sweets, which are required at an industrial level in the food industry worldwide. Furthermore, the article supports the concept of adding it into the food industry, both nutritionally and health-wise, because it provides several benefits.
Potential Health Benefits of Spirulina for a Human Nutrition: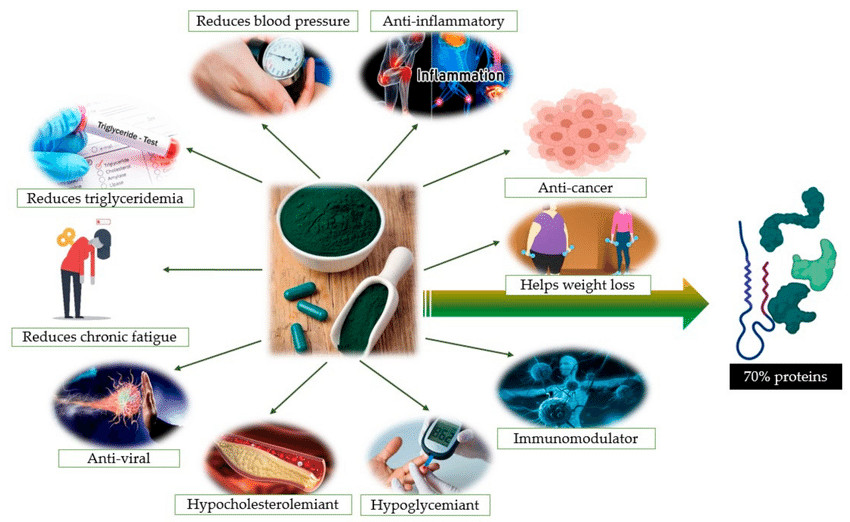 Source: Research Gate
High in nutrients: Spirulina is a rich source of protein, iron, B vitamins, and antioxidants. It also contains essential amino acids that are necessary for our body's proper functioning.
Anti-inflammatory properties: Spirulina contains phycocyanin, which is a powerful antioxidant that has anti-inflammatory properties. This can help to reduce inflammation in the body, which is often linked to many chronic diseases.
Improved immune function: Spirulina has been shown to boost the immune system by increasing the production of antibodies and other immune cells. This can help to protect the body against infections and other illnesses.
Lowering cholesterol levels: Studies have shown that spirulina can help to lower cholesterol levels, which can help to reduce the risk of heart disease.
Regulating blood sugar levels: Spirulina has been shown to help regulate blood sugar levels, which can be beneficial for people with diabetes.
Detoxification: Spirulina has been found to have detoxifying properties, as it can bind to heavy metals and other toxins in the body and help to eliminate them.
Industrial applications of spirulina in various product formulations: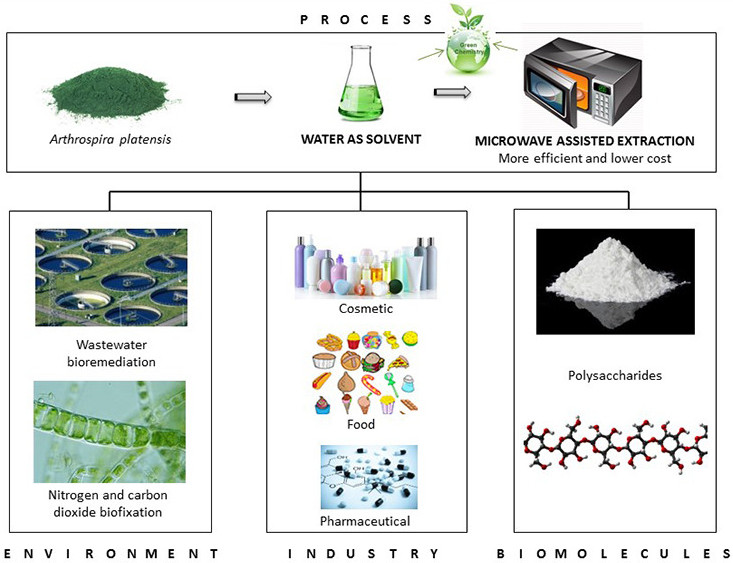 Source: ScienceDirect
Spirulina is a popular ingredient in snack food formulations due to its high nutritional content and vibrant green color. Here are some examples of snack foods that can be made using spirulina:
Spirulina energy bars: Spirulina can be added to energy bars to increase their nutritional content. A basic recipe for spirulina energy bars could include oats, honey, peanut butter, and spirulina powder, mixed together and formed into bars.
Spirulina popcorn: Spirulina can be used as a natural food coloring agent for popcorn. Simply add a small amount of spirulina powder to melted butter or oil and toss with popcorn kernels.
Spirulina chips: Spirulina can be added to potato chips or vegetable chips to increase their nutritional value and add a vibrant green color. A basic recipe for spirulina chips could include thinly sliced potatoes or vegetables tossed in a mixture of spirulina powder, salt, and oil, and then baked until crispy.
Spirulina crackers: Spirulina can be added to cracker dough to increase its nutritional content and add color. A basic recipe for spirulina crackers could include flour, salt, spirulina powder, water, and olive oil, mixed together and rolled out thinly before baking.
Spirulina dip: Spirulina can be added to dips such as hummus or guacamole to increase their nutritional content and add color. Simply mix a small amount of spirulina powder into your favorite dip recipe.
Food coloring: Spirulina is used as a natural food coloring agent due to its vibrant green color. It is often used in products such as candy, chewing gum, ice cream, and yogurt.
Nutritional supplements: Spirulina is often used as an ingredient in nutritional supplements due to its high protein content and its abundance of vitamins and minerals. It can be found in various forms such as tablets, capsules, and powders.
Baked goods: Spirulina can be added to baked goods such as bread, cakes, and muffins to increase their nutritional value and add color. A small amount of spirulina powder can be added to the flour mixture in these recipes.
Beverages: Spirulina can be added to smoothies, juices, and other beverages to increase their nutritional content. It can also be used to add color to beverages such as sports drinks and energy drinks.
Photo: Plantago -->
Overall, spirulina can be utilised to boost nutritional content and provide colour to a range of snack food compositions. However, spirulina should be used sparingly because it has a strong flavour and may cause stomach troubles in some people if ingested in big quantities.
Spirulina is promoted as a healthy, non-toxic food. The improved nutritional quality of sea food proteins and lipids will soon make them a significant source of protein in the human diet. Overall, due to its high nutritional content, spirulina is considered a superfood with numerous potential health advantages. It is crucial to highlight, however, that additional research is required to properly understand its health advantages and potential negative effects.
Author: Hardeep Singh | FnBNews

[email protected]
www.seafood.media