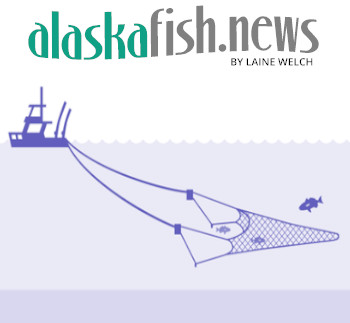 Image: NOAA / FIS
The myth of ´mid-water´ in the Alaska Pollock Fishery

UNITED STATES
Wednesday, June 07, 2023, 07:00 (GMT + 9)
The following is an excerpt from an article published by Alaska Fish News:
The sustainability of the pollock fishery fishery has been globally celebrated, but the ecosystem around this fishery is in peril. How is it assessed? Trawl surveys!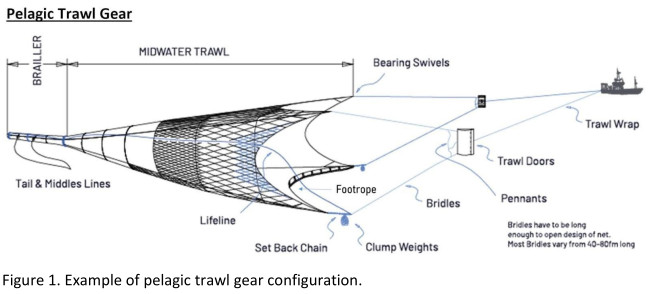 Source: AMCC
AMCC report outlines how "mid-water" nets from the "largest food fishery on the planet" contact the seafloor, harm essential habitats.
A February 2023 report by the Alaska Marine Conservation Council outlines the findings in a North Pacific Council report from last April that revealed for the first time that pelagic, or mid-water, trawl nets contact the seafloor on average from 40% to 80% of the time, with rates up to 100% on factory ships, also called catcher/processors.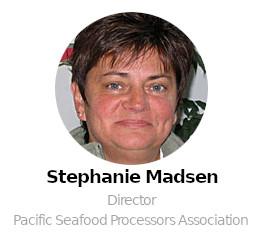 Some Background: When the 2021 red king crab fishery was cancelled last October for the first time in 25 years, the NPFMC tasked its staff to prepare a discussion paper.
Among the topics was to "Provide the best available information on bottom contact by pelagic (mid-water) trawl gear and the impact it may have on Bristol Bay red king crab stocks (BBRKC)."
The paper also revealed that the federal government applies its rules differently to on-bottom (non-pelagic) and pelagic (mid-water) gears.
It is the first time the amount of bottom contact by mid-water (pelagic) trawl gear has been put in writing. But former NPFMC chair, Stephanie Madsen, admitted that it is an uncomfortable fact that many have known about (and brushed under the rug) for decades.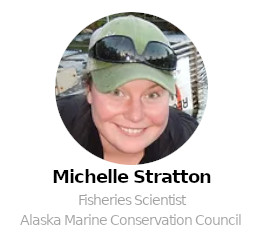 "It is an estimate" and "not proven."
"It has been know all along by many."
Stephanie Madsen, AK Bycatch Task Force member, Director of AT-Sea Processors Association, former NPFMC chair raising eyebrows at a Nov. 7, 2022. Bycatch task force meeting.
Below is a report titled The Myth of "Mid-water" in the Alaska Pollock Fishery by Michelle Stratton, Fisheries Scientist and Marissa Wilson, Executive Director of the Alaska Marine Conservation Council. Footnotes have been omitted for brevity but can be found here in the full report.
Introduction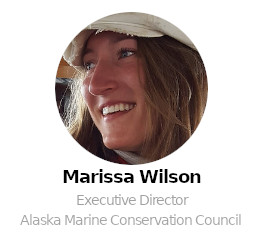 The Alaska Marine Conservation Council is dedicated to protecting the long-term health of Alaska's marine ecosystems which sustain vibrant fishery-dependent communities. Our members include fishermen, subsistence harvesters, marine scientists, small business owners and diverse fishing families. Our ways of life, livelihoods and local economies depend on the sustainable fishing practices that contribute to healthy ecosystems.
Fisheries management in Alaska is often referred to as the "gold star" standard. Sustainability is written into Alaska's constitution, and the identity of its diverse and productive fisheries. But how sound is this designation? This paper discusses current policies and practices within the Alaska Pollock Fishery, with focus on trawl gear contact with the seafloor.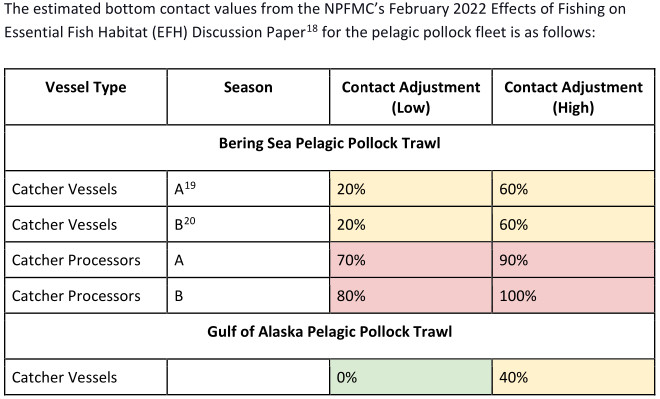 Source: AMCC
Government, industry and certification institutions have consistently described pelagic trawl gear as fished off the bottom, or "mid-water", with minimal or no interaction with seafloor habitat and benthic animals. Analysis recently highlighted at the North Pacific Fisheries Management Council, however, indicates that this fishery — the largest food fishery on the planet — contacts the seafloor on average from 40% to 80% of the time, with rates up to 100% on factory ships. [Continues...]
Author: Laine Welch | Alaska Fish News | Read the full article by clicking the link here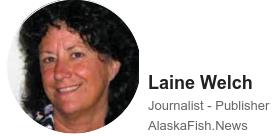 [email protected]
www.seafood.media