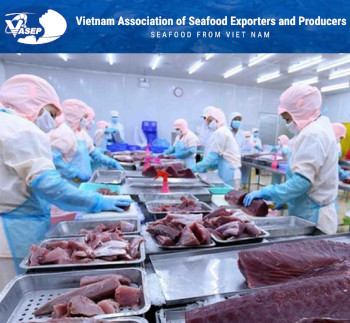 Image: Vasep / FIS
Tuna exports to France decreased

VIET NAM
Wednesday, June 07, 2023, 07:00 (GMT + 9)
Vietnam's tuna exports to France experienced a galloping growth in 2022, an increase of nearly 101% compared to 2021. However, from the end of 2022 to the beginning of 2023, inflation in France led to a sharp increase in food prices, causing the consumption of high-end food to slow down, demand for many products including tuna dropped sharply, resulting in a decrease in imports.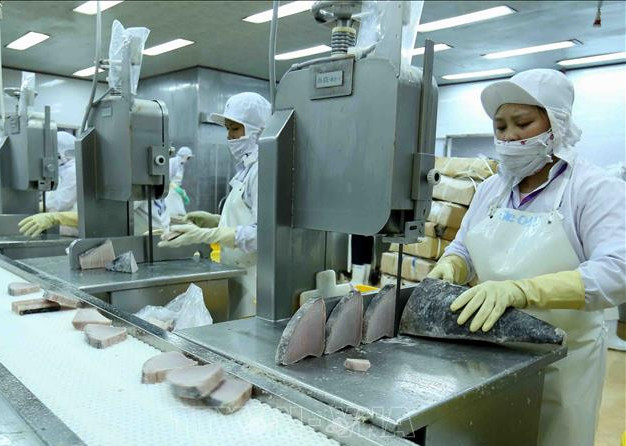 Photo: Vasep
According to statistics of Vietnam Customs, French tuna imports from Vietnam decreased continuously in the first 3 months of 2023. Accumulated in the first quarter of 2023, the value of tuna exports to this market decreased by 38%, reaching 605 thousand USD.
Frozen tuna meat/loin is still Vietnam's main export product to France, accounting for 55% of total import value. Compared to the same period last year, Vietnam's tuna exports to this market all decreased, except for other processed tuna products, which increased by 42%.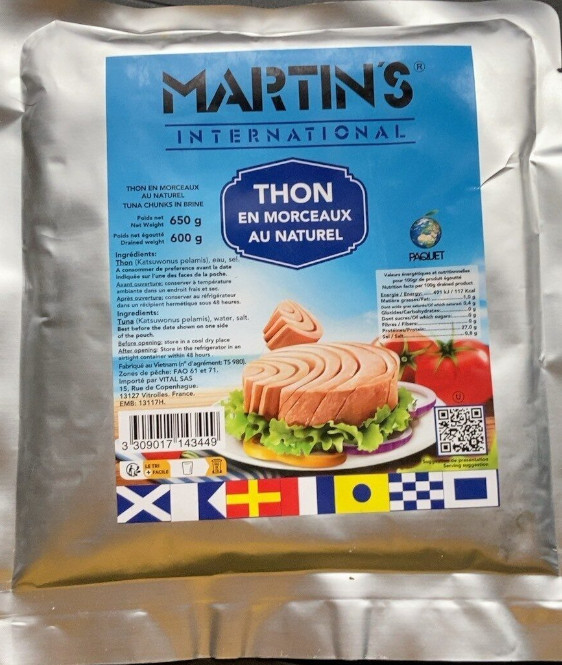 The average price of these products (HS code 03048700) to France in the first three months of 2023 was around US$6.4/kg, up 12% over the same period in 2022.
Photo:. Open Food Facts -->
France is currently the 17th largest Vietnamese tuna importer in the EU. In the EU, France is the third largest tuna import market in the bloc.
According to statistics of the International Trade Center (ITC), Vietnam is the 11th largest tuna supplier outside the EU in the French market. However, the IUU yellow card and limited supply of raw material has reduced the competitiveness of Vietnamese tuna products in this market. Moreover, tuna inventories in EU countries in the beginning of 2023 were high, so French tuna imports from outside sources decreased
It is forecasted that Vietnam's tuna exports to France in the second quarter of 2023 will still not be able to recover. Exports to this market as well as other EU markets will gradually recover in the second half of this year when inventories are reduced and inflation is controlled.
Author: Thuy Linh | Vasep
[email protected]
www.seafood.media