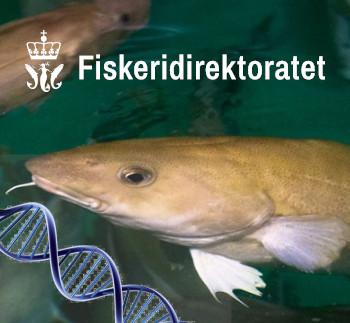 Image: Marine Research Institute / FIS
DNA tracing of escaped cod in Meløy in Nordland shows similarity to Norcod's farmed cod

(NORWAY, 2/17/2023)
The following is an article published by the norwegian Directorate of Fisheries (Fiskeridirektoratet):
Los resultados del rastreo de ADN son claros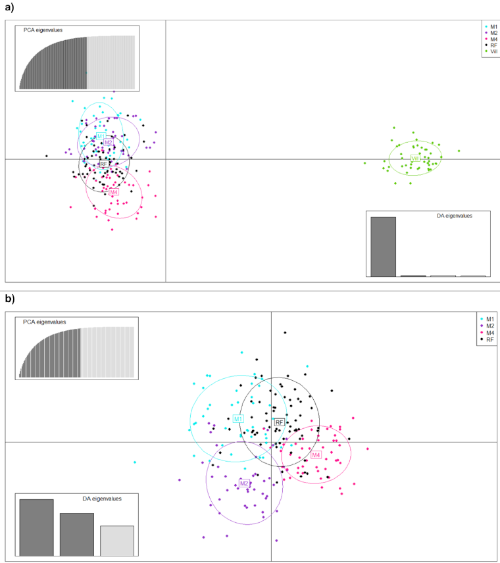 Principal component discriminant analysis (DAPC). Figure a) contains escaped fish (RF), three plants (M1, M2, M3) and wild fish. One hundred and twenty principal components (PCs) and the first axis (PC1) were retained, explaining 94.5% of the variance, wild fish clearly differing from farmed and escaped fish. The second axis (PC2) only explains 2.2% of the variation and cannot differentiate between farmed and escaped cod. In the lower figure (b), wild fish were excluded and 80 PCs represent 43.8 of the variation on the first axis and 32.9% on the second. A large overlap is found between the inertial ellipses of all four. Source: Fiskeridirektoratet report
We have received the results from DNA tracing of escaped cod in Meløy in Nordland. The tracking report concludes that there is a very large degree of genetic similarity between the escaped cod and fish from the cages in Norcod's facility.
In January, the Directorate of Fisheries brought in samples of recaptured escaped cod, and of cod at Norcod's locality Frosvika.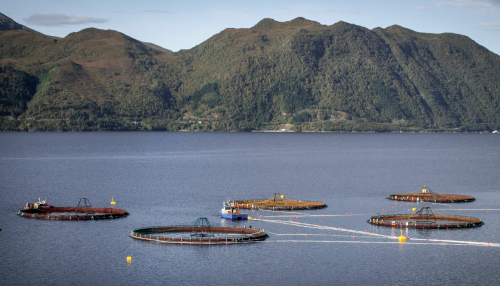 Photo: Nernett
The tracking routine was initiated after reports came in that significant quantities of farmed cod had been fished at Åmnøya, where the site is also located.
The analyses, carried out by the Institute of Marine Research, conclude that there is a very large genetic similarity between the escaped cod and fish from the cages in the facility.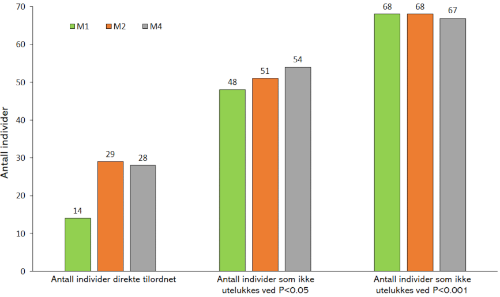 The graph shows the direct assignment to facilities of the 71 fugitives. Number of escaped fish that are not excluded from the sample at the 0.05 and 0.001 significance level respectively. Escaped individuals were assigned directly to the samples in relatively equal proportions for reasons of low differentiation between samples. Source: Fiskeridirektoratet report
They emphasize in particular that they have with a high probability found pairs of full siblings between fish from the facility and the escaped cod.
All fish at the Frosvika site originate from one broodstock tank at the fry producer.
The nearest facilities that have had fish from this fish group in the current size are located in Vesterålen, in the northern direction, and Frøya, in the southern direction, respectively.
Control
There is an ongoing supervisory case against NorCod, of which the tracking report is a part. When the facility is empty, we plan a full review of all.
Source: Fiskeridirektoratet
[email protected]
www.seafood.media
Information of the company:
Address:
Strandgaten 229
City:
Bergen
State/ZIP:
(N-5004)
Country:
Norway
Phone:
+47 55 23 80 00
Fax:
+47 55 23 80 90
E-Mail:

[email protected]

More about: