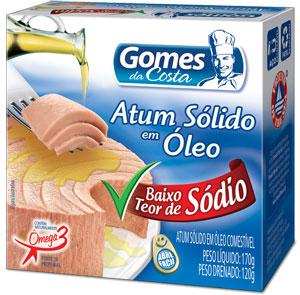 The new tuna low in sodium has all the nutritional properties of fish and is an excellent source of protein and Omega 3 (Photo: Gomes da Costa)
Gomes da Costa Presents Another Innovation: Tuna With Low Sodium Content

(BRAZIL, 5/29/2011)
Gomes da Costa, a national leader in sales of canned fish, has launched a major innovation in the market: natural tuna and tuna in oil with low sodium content.

The new line was developed especially for consumers who want a healthy and balanced diet. It is also ideal for people with hypertension, as it guarantees an 80 percent reduction in the concentration of salt, through careful selection and processing of fish. The new product has the same quality as the other line, but with less than 120 milligrams of sodium per 100 grams.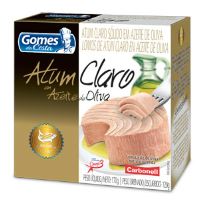 Gomes da Costa is constantly launching major innovations in the market such as the Claro Tuna in Carbonell olive oil

The new tuna low in sodium has all the nutritional properties of fish and, is an excellent source of protein and Omega 3. It can be eaten hot or cold, as well as in combination with various accompaniments, in simple or elaborate meals, in snacks or appetizers. The new product is presented in 170 grams cans with easy-open lid.

Thinking about the environment, Gomes da Costa packaging is fully recyclable, from the cans, paper labels, plastic caps and cartons. In addition, the company is certified by the NGO Friend of the Sea, an organization that aims to conserve the habitat and marine resources, following the guidelines of the FAO (UN Food and Agriculture Organization - Fisheries and Aquaculture Department), which inspects and certifies that the fishery and the production is sustainable.

About Gomes da Costa

Gomes da Costa is a company with over 55 year history of success in Brazil, maintaining its leadership in the production and marketing of preserved fish. As part of the Spanish Grupo Calvo, the company has expanded its product offerings, distribution network, sales abroad and its commitments to society and the environment.

With a plant in Itajai, Brazil, which is now the largest complex of capture, receipt and processing of fish in Latin America, producing more than one million cans daily, Gomes da Costa, generates more than 1,600 direct jobs and plays an important role not only in the vicinity of the factory but also in the city itself.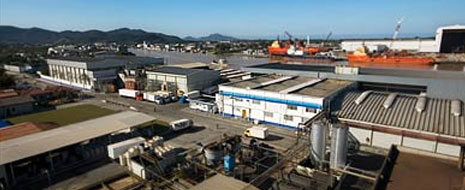 Gomes da Costa plant in Itajai
Source: Gomes da Costa
Margaret E.L. Stacey
Editor Companies and Products
[email protected]
www.seafood.media
Information of the company:
Address:
Rua São Tomé, 86 - 9º andar Edificio Vila Olímpia Corporate
City:
São Paulo
State/ZIP:
São Paulo (04551-080)
Country:
Brazil
Phone:
+55 11 5503 6800
Fax:
+55 11 5503 6804
E-Mail:

[email protected]

More about: